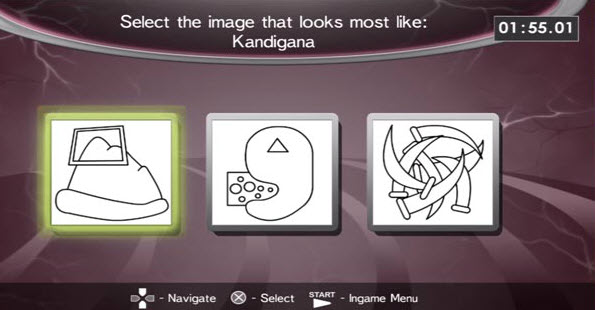 Due out Tuesday March 12 in the US and March 13 in Europe and developed by Creat Studios Inc. for Playstation Network, Psych Yourself is the sequel to the 2011 title Test Yourself: Psychology!. This game is loaded with interactive tests and puzzles to really put your brain in a more conditioned state. The games tests are based on real scientific methods used by psychologists, analyzing Emotional IQ, Creativity, and the capabilities of Perception.
While the original title tested the natural abilities of your brain such as attention span, reaction time, and memory; Psych Yourself delves deeper into the mental prowess of the human mind, probing the inner most parts of the psyche.  The game is set to have near infinite replay value and the ability to track your national average to see how your mind is set within the world as online leader boards are present for all testing and training modes.
Also included is an extensive in-game library filled with various facts and historical data presented in a way that is more fun than tedious.  Another included feature is a "Daily Test", an in-depth evaluation of your mental performances, and various training modes to help improve your scores.  Various separate games are presented to improve mental abilities, and videos are used in place of the still images from the original.  For people excited to get their brain in shape, information and screens can be found at the developers' site www.creatstudios.com.