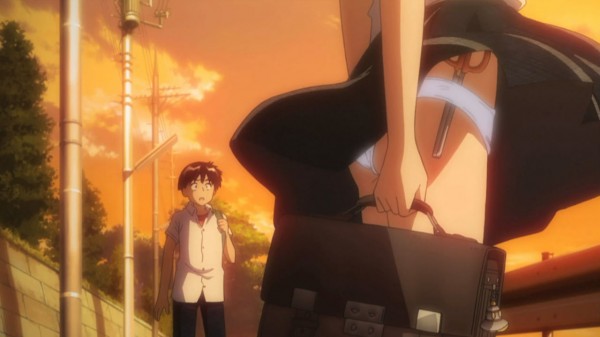 Aussie Anime fans can expect a new release from Hanabee called Mysterious Girlfriend X. This Anime series is set to be released on the 5th of June and ios produced by Hoods Entertainment, the same group involved with Psycho-Pass and is also directed by the same director as Space Brothers.
The series Mysterious Girlfriend X will be released on both Blu-Ray and DVD so that fans can grab the copy that is most relevant to their visual needs. It will also be coming packaged with an OVA and will feature both English and Japanese dubs.
The following is a snippet of the series' synopsis:
Brought Together By Love, Bonded Forever…By Drool
What does Akira Tsubaki think he's doing? He just woke new student Mikoto Urabe from her snooze on a classroom desk, and he couldn't help but taste the puddle of drool she left behind! Now he's in bed with a fever and the same girl has just come over to tell him – he's addicted to her saliva!

A special bond is being formed, as through exchange of saliva Tsubaki and Urabe are able to share their thoughts, dreams, emotions and even injuries. Their attachment is on the road to developing into a relationship, but how will this strange situation affect fellow students, particularly Tsubaki's friend Kouhei and his diminutive girlfriend Ayuko?

The anime interpretation of ongoing manga serial by Riichi Ueshiba, get ready to go on a wild ride of romance, sexual tension and quirkiness as Tsubaki and Urabe come to fully understand their bond.
This sounds like a fairly interesting series. Be sure to check out the official site for more info.