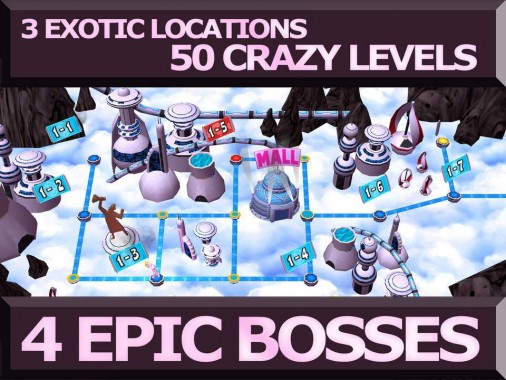 Everyone's favorite pink hero is back, and has now set up residence on the iOS. Twisted Pixel have brough Ms. Splosion Man to the AppStore and have set the price at a low $2.99.
Great news, right? Well, this version has some features all to itself, which are as follows:
The iPhone, iPad, and iPod touch version sports new features like 6 Splosive Powerups, 1,500 Challenges, and 10 Tiers of Fame, all built on a completely revamped BEARD Engine optimized to bring smooth, fluid movement and control to touch screens. On the Retina Display, Ms. Splosion Man is one of the most visually striking and beautiful platforming games the mobile market has to offer, taking full advantage of the latest hardware.
So go, download, and soak all of this lady's goodness in all over again. Watch the launch trailer and the screenshots down below.