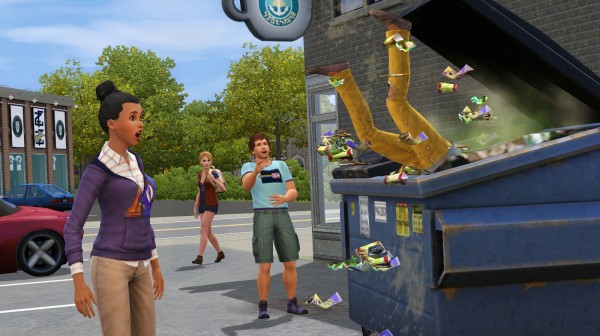 Available today in Australia is the first Sims 3 expansion of 2013 – 'University Life'. New Zealand will be receiving the expansion pack tomorrow.
Available for Mac and PC in stores or through Origin as a digital download, The Sims 3: University Life includes a new 'College World'. Players can make their sims leave home and pursue their higher education. They will attend classes, prepare for exams, make new friends and dabble in different social groups and activities (doesn't delve too far into the 'fraternity' way of life mind you).
It will be as memorable for your sim as that time in your life was to you…if sims had memories. The expansion gives your sims the opportunity to learn new skills and experience new objects and activities specific to your sims' chosen majors. Enhance your sims' lives and further their education today!