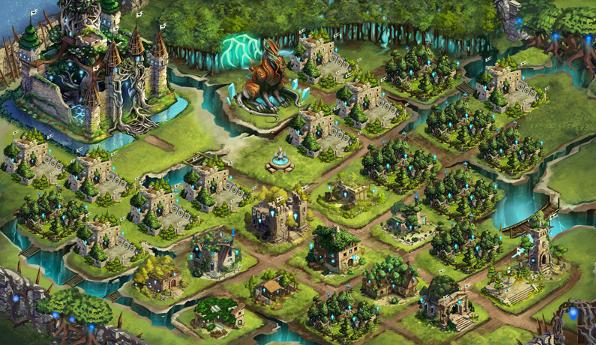 It's hardly surprising that there's money to be made in the free-to-play world but hundreds of millions of dollars is a big deal no matter your sales strategy. Kabam has done just that, having just surpassed the $200 million mark. In achieving this feat, their game 'Kingdoms of Camelot' is now the leader in free-to-play core games in the western world. This milestone also puts them in the top ten strategy franchises of all time.
After hitting $100 million after 3 years of operation, the next $100 million took less than one year to make. That's a level of success even the majors would be deeply jealous of. The mobile version of the game 'Kingdoms of Camelot: Battle for the North' contributed to this outcome by being the top-grossing iOS game in 2012.
The news couldn't have come at a better time for Kabam either. They've just released 'The Hobbit: Armies of the Third Age' to a hoard of bloodthirsty fans. I hope this translates into a highly playable movie tie in game for once. For more information on Kingdoms of Camelot and Kabam's library of games, visit www.kabam.com.  You can follow the company on Twitter and 'like' Kabam on Facebook.