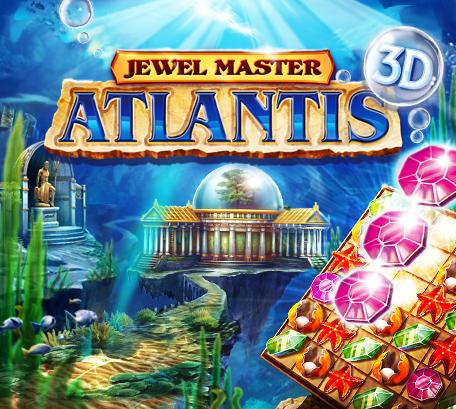 Puzzle games and portables go hand in hand, don't they? Well, there is about to be yet another title for us to sink time into on the 3DS thanks to developer cerasus.media, and it goes by the name of Jewel Master Atlantis. Much like you would expect, this romp lets players rebuild the mysterious location through puzzles, with the classic match-3 styled gameplay we loved since Bejeweled made it's debut.
Features include:
· 100 challenging levels and two game modes
· Exciting bonus features
· Collect trophies
· Match 3 adventure with completely new features
You can get a glimpse of the game for yourself through screenshots and even a nice little trailer down below, and know that Jewel Master Atlantis is now available in Europe for 4,99 € on Nintendo 3DS eShop. The US release will follow soon.