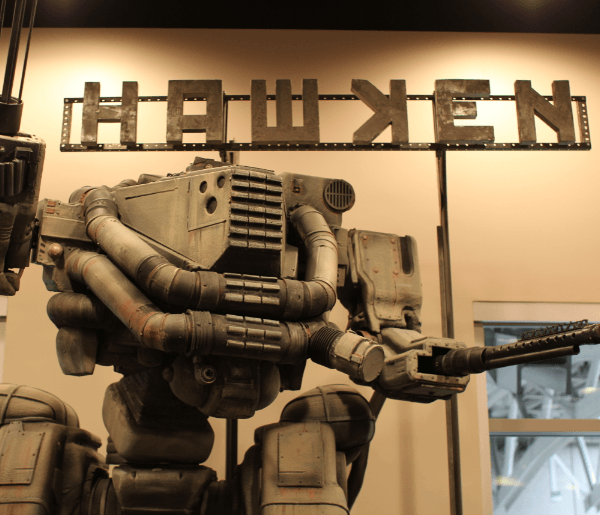 The Giant 8 foot Mech will be available at both events. At PAX East, HAWKEN will be playable in the Meteor Entertainment booth 1080, Asus booth 762, Logitech booth 1056, and at the Machinima booths 613 & 712. Attendees can also sign up to play HAWKEN at the Gunnar booth 374 and Nvidia booth 862. You can also pick up HAWKEN swag for purchase at the We Love Fine booth 593.
After that, all the fun goodies will be send to GDC in San Francisco to be shown to the fans on the west coast. HAWKEN has won GDC's "Best in Play" Award, judged by GDC organizers and Gamasutra editors. To Play HAWKEN at GDC, go to the play area at Kiosks 18 and 47. There will also be a Rixty Panel on Thursday at 11am in room 3018 in the west hall that will have Mark Long, CEO of Meteor Entertainment, discussing Launching Games in Emerging Markets.
For more information on the scheduling, please visit www.playhawken.com/PAXEast2013 and  www.playhawken.com/GDC2013.