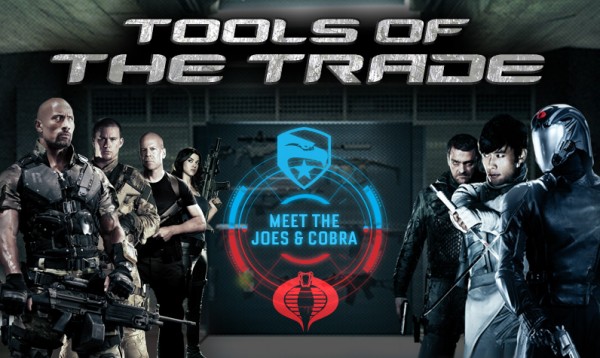 Two nights ago was the red carpet Sydney premiere of G.I. Joe Retaliation 3D! All the film's stars were here and we got a chance to interview some of them as part of a round-table (Adrianne Palicki and DJ Cotrona, Byung-hun Lee and director Jon M. Chu). Today, we've got red carpet photos of the event featured in the gallery at the bottom of the article as well as the news wrap video from the premiere below that.
Not only that, but Paramount have released some teaser footage from the film to commemorate the recent festivities. Directly below is a clip of the 'Cliffside Battle'; a big action set-piece in the film. Underneath is the second clip, 'Snake Eyes vs Storm Shadow', which showcases a snippet of the close quarters battle between the two mortal enemies. Watch the videos and find out what we thought of the film when our review hits on March 25th, before its release on the 28th.
'Cliffside Battle' Clip
Snake Eyes vs Storm Shadow
And finally, if you're not familiar with the characters, the lore or even the first film in the franchise, Paramount have launched a new website called 'Tools of the Trade'. This website holds definitive character profiles that even covers their preferred weaponry and gadgetry. Visit the site here.