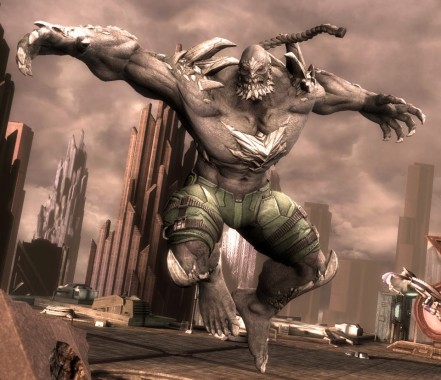 It's been rumored for a while, but finally Neatherrealm Studios has confirmed Doomsday as a playable character for Injustice: Gods Among Us in a brand new gameplay trailer displaying his moves against Shazam. For those who are unfamiliar, Doomsday has been a long time villain of Superman and one of his most dangerous foes. In 1992, Doomsday even killed Superman in the comic book storyline The Death of Superman. So needless to say he's a pretty powerful character.
Injustice: Gods Among Us will be available on PlayStation 3, Xbox 360 and Wii U on April 16 in America and April 19 in Europe.
Until then check out the trailer below for more!