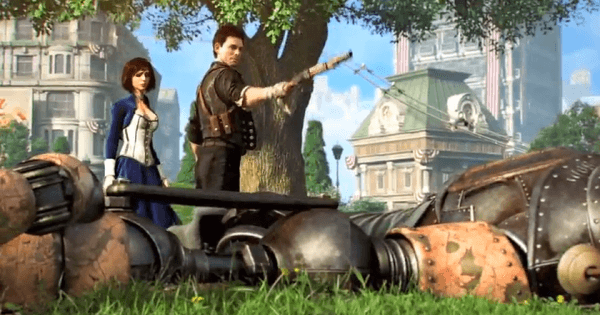 2K Australia unveiled the new localized  ad for Bioshock Infinite that will be airing in Australia. The trailer features hero Booker DeWitt preparing to rescue Elizabeth from a public hanging when his plans go awry.
Bioshock Infinite is a new storyline set in the airborne city of Columbia. Booker DeWitt is a former Pinkerton agent whose life has fallen off the rails. He is sent to rescue Elizabeth from Columbia and finds himself caught in the middle of an epic war between the ruling elites and the common citizen.
Bioshock Infinite will be released worldwide on Playstation 3, Xbox 360, and PC on March 26th. Find out more at the official site here.