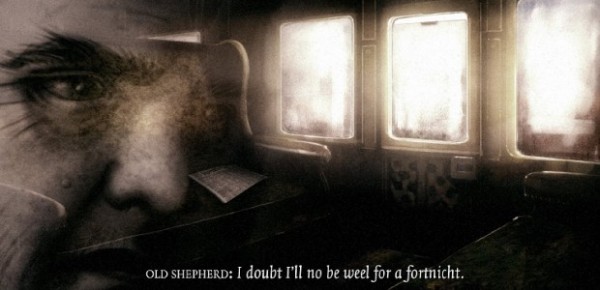 Avanquest Software has announced the release of the The 39 Steps; Collector's Edition, a digital adaptation of John Buchan's spy thriller classic.  In this revolutionary interactive novel, the reader is transported back to London in 1914, where Richard Hannay finds himself framed for a murder he didn't commit.
The 39 Steps merges the worlds of literature, gaming and film into one single form of media. We have been promised that the software remains entirely faithful to the book and has been designed to appeal to a vast range of audiences; core gamers, casual gamers, digital readers and those who love of the original story.
The 39 steps is being built using the Unity 3D engine, which will facilitate the creation of over 200 ultra-high definition locations with real-time visual FX. On their journey, players will be infused with the story world, where they can explore key locations and examine objects, they will also collect items and gain awards according to their progress and play style.  The production features hundreds of hand-painted environments and authentic materials from 1910s Britain, along with an original soundtrack and theatrical voice performances. It also has an array of intuitive interactive elements, that are used to give the player control over the story, so no player experience will ever be exactly the same.
Sales information for The 39 Steps; Collector's Edition
RRP: £10.20 inc. VAT
Available from www.avanquest.co.uk, Amazon.co.uk, Morrisons, WHSmiths
Published by: Avanquest Software Publishing