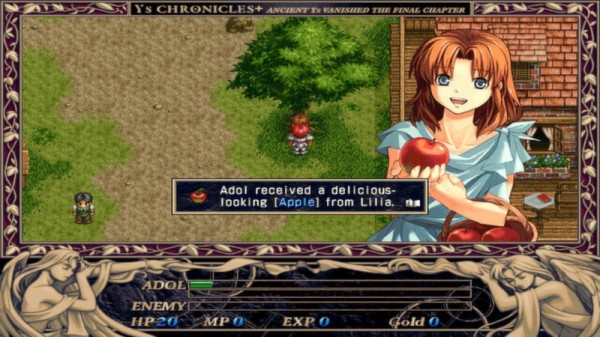 Fans of the Ys franchise should already be pleased that the Vita game, Ys: Memories of Celceta, is coming West but they will be ecstatic to hear that XSEED Games is also bringing Ys I & II Chronicles+ out to Steam next month.
Ys I & II Chronicles+ is set to be released in February for $14.99 but can be pre-ordered now for a 15% discount. The biggest question is, what does the + stand for in the name? Well the Steam page, which also includes all of the screenshots you see below, details that the game now features all of the decorative frames from the Japanese only PC compilation YS I & II Complete, a full-screen option and a larger viewing screen.
The title also features things such as anime portraits, different difficulty levels for those who want a lesser or greater challenge and three versions of the game's soundtrack are also included in this release.