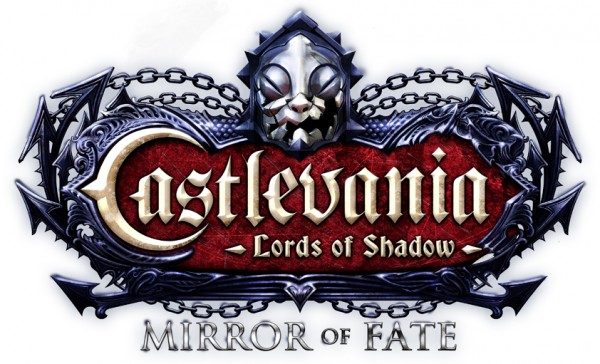 Nintendo Australia has announced that the Konami developed 3DS exclusive, Castlevania: Lords of Shadow – Mirror of Fate, will be hitting out shores on March 9th.
'Mirror of Fate' is set a quarter century after the events of Castlevania: Lords of Shadow. It follows the story of Gabriel Belmont's descendants Simon and Trevor. The two venture to discover their true destiny with Trevor – a knight of the Brotherhood of Light – setting out the murder of his Mother at his Father's hands.
His plan for revenge is not to be unmet by obstacles, as Gabriel – now the most powerful of all vampires, Dracula – has declared war upon the Brotherhood while taking residence in a mysterious castle. The ensuing showdown between estranged Father and Son is sure to be a cataclysmic event if there ever was one.
European President of Konami Digital Entertainment GmbH Shinji Hirano says, "Nintendo 3DS is the perfect platform to release the latest instalment in the Castlevania: Lords of Shadow franchise. Because of the console's unique 3D capabilities and graphical power this will be the best looking portable Castlevania experience ever and will give fans of the series thrilling action on the go."
Check out the newest gameplay trailer for the game below the gallery, which has a few gameplay shots and a piece of official artwork of Simon Belmont.