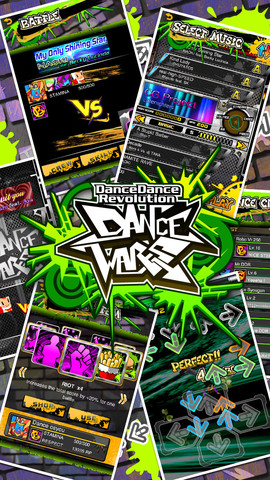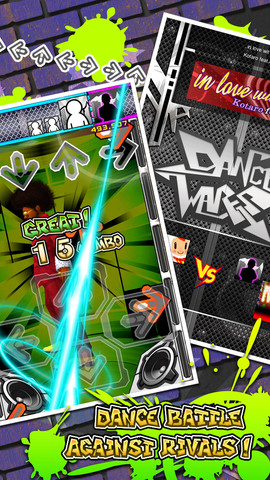 The newest instalment in the DanceDanceRevolution franchise has hit the iOS App Store. 'DanceDanceRevolution Dance Wars' is FREE, and can be downloaded here.
New social elements provide 'Dance Wars' players, both old and new, an engaging, on-the-go experience. Collectables are at stake as you pick up to 3 members from your Dance Crew and challenge rivals in a Dance Battle. Respect Points may also be earned by crew members through co-operation. Skill upgrades and obtaining consumable items can be achieved by using these points. Battle Events allow the chance to unlock rewards by defeating bosses. And ultimate dance fans who wish to compete solo can clear Mission stages for a chance to receive new content.
Tomoyuki Tsuboi, President of Konami Digital Entertainment, Inc., said; "We want to give gamers the ultimate dance experience on-the-go, and there is no better fit than DanceDanceRevolution Dance Wars. As the next iteration of the popular DanceDanceRevolution franchise, DanceDanceRevolution Dance Wars features dance battles, solo competitions, and more, all in one interactive dance game for mobile devices."
Dance Wars seems like the ultimate mobile experience for fans of the series. If you're one of them, download it now from the link above.