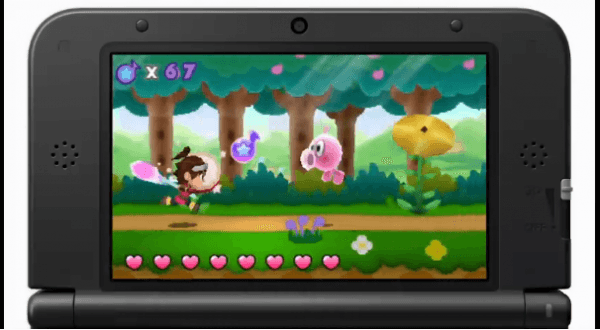 HarmoKnight, the upcoming music-driven title developed by Pokemon developers Game Freak (it's not a Pokemon title?!?!) has received a release date.
It will be released on the Nintendo 3DS eShop on March 28th, with a demo coming very shortly before that on March 14th. HarmoKnight was released in Japan on September 5th of 2012. The game will include a nod to the franchise that established the developers, with Pokemon themes being featured in the game, as well as a Pokemon-inspired background.
The gameplay has you hitting musical notes and enemies on a beat which in turn adds to the music of the level. It's a simple system utilising the A and B buttons to hit and jump respectively. For future coverage of HarmoKnight, stay tuned to Capsule Computers.