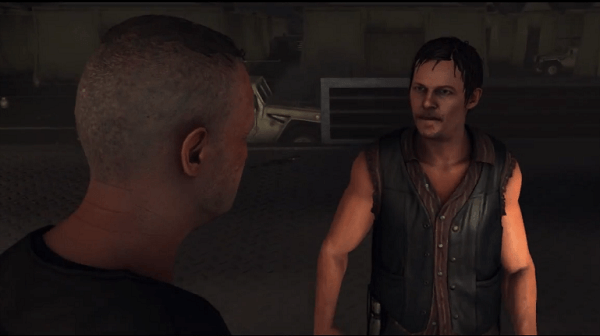 So far Activision's own attempt at creating a "The Walking Dead" title has been met with sighs and shaking of heads. However, it looks like the company is going to try and turn things around a little bit by releasing an official gameplay trailer about a month after the "fake" trailer using actual gameplay footage was released to the public.
Anyways, the trailer can be seen below and in it we see how Meryl and Daryl will look in the game as well as a better look at the in-game action and improved zombie appearance. Of course… those who compare this video with the leaked footage will notice that the quality has barely improved but visuals don't always speak for gameplay.
Anyways, the company also announced that if you pre-order the title from GameStop and Amazon, you will unlock the "Herd Mode" game type and "Amazon Walker Execution Pack" respectively. Herd Mode is a wave based survival mode while the Walker Execution pack adds a survival knife, sawtoothed machete, kukri, reinforced hatchet and advanced machete to you're melee weapon arsenal.