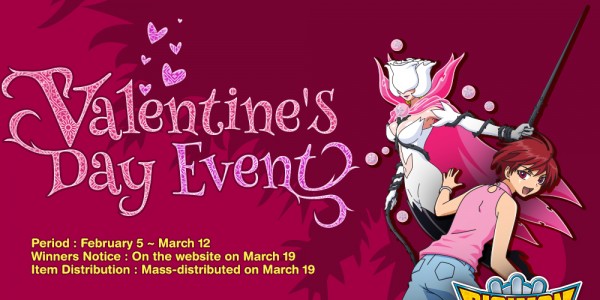 Digimon Masters, the Digimon MMORPG from Joymax, is having a post-valentines event from now until the 12th of March. The game is based on the hit Anime series, Digimon and has players playing as Digimon Tamers to collect and battle various Digimon on their quest within the Digital World.
In this event players will be tasked with obtaining Cocoa Seeds and taking them a Digimon known as Rosemon, the most romantic Digimon in the entire Digital World. Players will be able to exchange these Cocoa Seeds for exclusive prizes as well as some rare Digieggs, some of which are only available from the Cash Shop.
Be sure to check out the official site for more info.