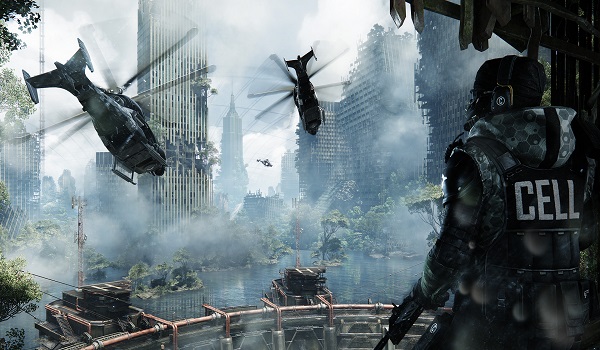 Futuristic shooter Crysis 3 looks to be heading towards the biggest release of the series, with pre-orders soaring a huge 35% over those of its predecessor Crysis 2. The long awaited conclusion to the Crysis series, Crysis 3 follows the story of "Prophet" as he fights his way through the urban jungle of New York City in an ultimate quest to save mankind from extinction. Human CELL and alien Ceph forces patrol the ruined streets in a never ending war and its all up to you in how you fight. Be fast, strong or invisible as you make your own way through each massive level and take on missions in accordance to your own playstyle.
After months of hype as well as fan and critical praise, this graphical juggernaut arrives to stores in just four days. Seven treacherous and varied environments cover the landscape under the New York Liberty Dome so players will never fear lack of change. Running on the famous CryEngine 3and developed by critically acclaimed Crytek Studios, Crysis 3 is the shooter all fans have been waiting for. Now with more than 16 million total video views on the Crysis YouTube Channel, it seems many are eagerly awaiting its imminent release.
Crysis 3 will hit stores on February 21st for Australia and the 22nd for New Zealand, available on the Xbox 360, Playstation 3 and PC. Players who pre-ordered the Crysis 3: Digital Deluxe Edition over Origin will receive Crysis and the Crysis 2: Maximum Edition, plus the Crysis digital soundtrack and some bonus early-in-game unlocks.
Time to suit up!