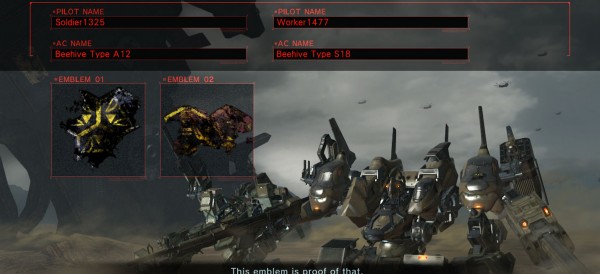 Namco Bandai are bringing over the latest game in their greatest mecha franchise, Armored Core, over to Australia and New Zealand this year. The game is called Armored Core: Verdict Day and it is a multiplayer based game that sees players in mechs battling across a persistent battlefield.
Players of the game will be encouraged to join squads of up to 20 other players to battle it out and seize control of territory controlled by other player squadrons. Even further, the Operator Mode from Armored Core V returns with players being able to control teams of AI mecha which adds a real-time strategy depth to the title. On top of this, players are also able to import their saves from Armored Core V to continue their progress.
Be sure to visit the official site for more info. The title comes out later this year on the Xbox 360 and Playstation 3 consoles.