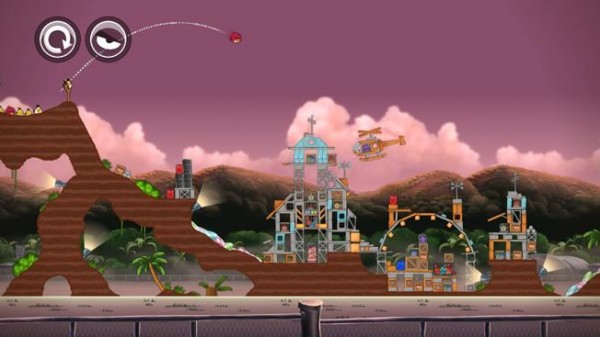 Remember when Activision released the Angry Birds Trilogy on consoles for $30 to $40 bucks a copy, and we all laughed at the possibility of the game selling? Well, Activision are laughing now, as Angry Birds Trilogy has now sold over 1 Million copies. Yes, even I have to give the devil his due, as that once $2 app has profited in a big way for the publisher.
With that said, this success is looking to be expanded upon – as a Wii U version has now been announced for the Trilogy, which is set to have some nifty features.
What you may ask? Well, here are some fresh details:
Completely recreated in striking HD with refined controls, gamers can play Angry Birds Trilogy with all-new animations and interactive backgrounds through 700+ levels with more than 150 hours of addictive gameplay. Angry Birds Trilogy: Anger Management, the recently released DLC pack, features even more content with 130 fan-favorite puzzles like Wreck the Halls and Birdday Party.
Oddly enough, I like Angry Birds. I don't like it in a $40 "Oh I must have this kind of way", but the thought of playing it on the Gamepad sounds intriguing, and for once with this franchise, I'm saying why not. The Wii U version is due out on an unspecified date later this year.