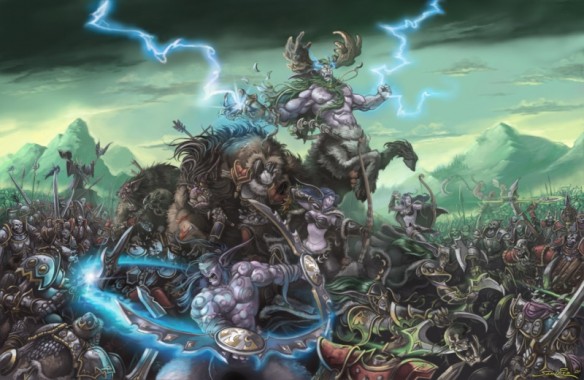 Do you know who the artist Samwise is?  Are you a fan of Warcraft?  Would you just love to see some of Blizzard's best artwork up close?  This is your chance.
In celebration of the upcoming The Art of Blizzard Entertainment book, Blizzard recently announced that they will be having an art gallery show.  The show will be hosted at Gallery Nucleus and will display over 60 pieces of art from the Warcraft, Starcraft, and Diablo franchises.
The Art of Blizzard Entertainment will open on Saturday, January 12, 2013 from 7:00 p.m. to 11:00 pm, and will run until February 3.  Admission is $5, but fans willing to dress in costume can get in for free!
The Art of Blizzard Entertainment is 376 pages long with over 700 illustrations.  It will retail for around $75.00 and, according to Amazon, should be ready to grab on January 29, 2013.