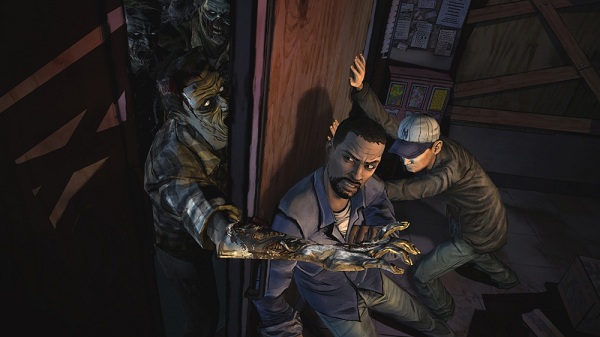 In case you've been living in a cave (or Australia, where the game is banned), The Walking Dead by TellTale Games has been something of hit, with the multi episode adventure snagging itself multiple game of the year awards and oodles of critical praise.The game has been released on consoles and PC, but the iOS version is now enjoying a Christmas special where you can pick up 'A New Day' , the first episode of the game, for absolutely free.
Lee's journey through the zombie outbreak is not to be missed, and this freebie offer is a great way to dip your toes into the water to see if the story can ensare you in its portable form.
Telltale have also discounted many of their other iOS titles, including the individual episodes of Jurassic Park and Back to the Future.