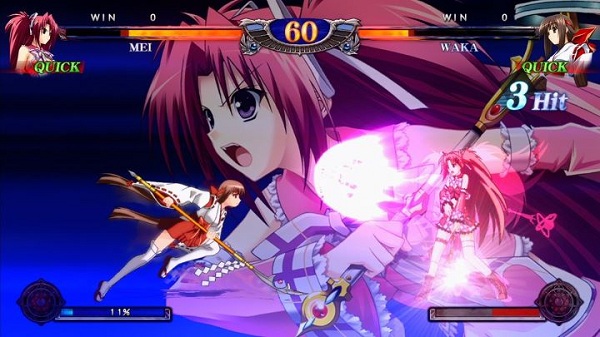 For many months now a certain game's status has been in doubt thanks to multiple delays and missed release dates. That game is 7sixty's Phantom Breaker which was originally meant to be released earlier this year in March, was delayed thanks to online multiplayer issues, and then missed its release date in June with no reason given.
Since then 7sixty has been very quiet about the status of the game. Well today the company broke their silence with the following statement on their Facebook page:
Phantom Breaker update: First and foremost we apologize for the lack of communication from us in regards to the state of Phantom Breaker. We understand that you are excited to get your hands on the game. There are a number of factors going on behind the scenes that have prevented us from speaking out as to the fate of Phantom Breaker and until all avenues have been explored and all parties involved reached an agreement, the fate is still uncertain as of this time. We are listening and are working hard on finding solutions. Hopefully next post you see will have some answers. Thank you all for your support of the game.
This obviously does not bode well for the oft delayed title as it seems that the company may be running into issues with 5pb. or some other aspect of the game's licenses. After multiple reports from various retailers stating the game had been cancelled, it is good to know there is at least still some hope for the title, albeit very little at this point.