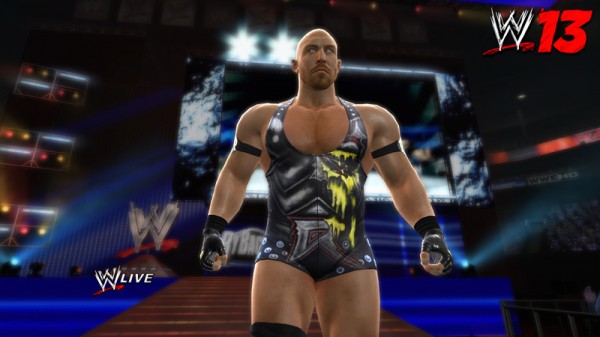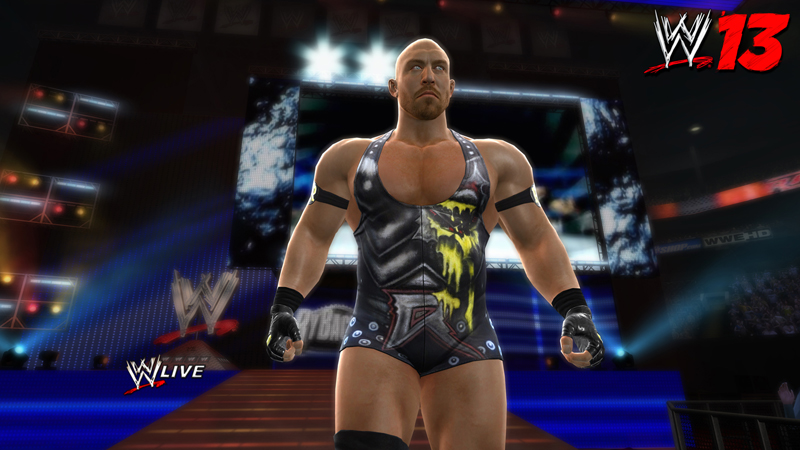 WWE '13 is pretty damn good, as stated in our recent review. That roster was already mammoth, but as promised, the first wave of DLC has hit consoles and can be downloaded as of today to further the number of playable Superstars.
For those curious, here is what this pack holds:
Playable WWE Superstars: Ryback, Drew McIntyre, Tensai, and Yoshi Tatsu
Playable WWE Divas: AJ Lee and Natalya
Alternate Attire: Undertaker "Ministry of Darkness"
Championship Title Pack – 10 new championships from WWE, WCW, ECW and AWA
Undertaker's "Ministry of Darkness" alternate attire will be available free of charge
The Championship Title Pack is priced at $1.99 or 160 Microsoft Points, while every other Superstar – sans Ministry Taker can be purchased for 80 points (or $.99) each. If you already have the Fan Axcess pass, all you have to do is download the whole lot today, as that pass grants you all future DLC as well as the offerings listed below.
Fan Axxess Program Exclusive: Legendary WWE Superstars Diamond Dallas Page and Goldust
"Attitude Era" Superstars Pack
"Attitude Era" Superstars Rikishi, Scotty 2 Hotty, Grand Master Sexay, Gangrel and Val Venis
Accelerator – enables players to unlock all in-game items, as well as customize individual WWE Superstar attributes
WWE Superstars Pack (as outlined above)
You're Welcome in Five Languages Pack
WWE Superstars Antonio Cesaro, Damien Sandow, Jimmy Uso and Jey Uso
WWE Diva Layla
"Attitude Era" Legends Brian Pillman and Chainsaw Charlie
Moves Pack – 20 new moves, including the Lionsault (made popular by Chris Jericho) and the Kimura Lock (made popular by Brock Lesnar)