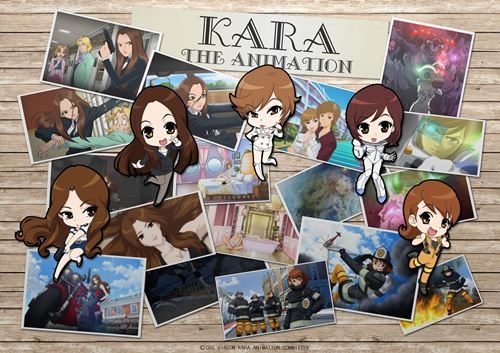 KARA is one of the most popular Korean musical acts in Japan and it only seems natural that much like other popular girl bands (AKB48 anyone?) they would get their own anime based upon them.
The anime series is expected to air at some point in 2013 and will feature all 5 of the girls voicing themselves. The anime will tell the story of the KARA girls as they try to take on new careers. Gyuri becomes a police officer, Seungyeon an astronaut, Nicole a passenger boat captain, Hara will be security for the Monaco royal family, and Jiyoung a firefighter. All of which is expected to be both cute and sexy at the same time, the trademark of KARA.
For those unfamiliar with KARA you can listen to their hit song 'MR.' below. Be sure to let us know what you think of KARA getting an anime series based upon them by leaving your thoughts in the comments section.