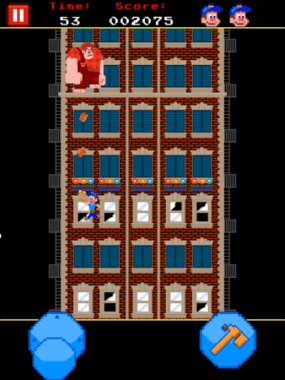 Disney Mobile Games have released the launch trailer for their mobile game adaptation of  upcoming animated film Wreck-It-Ralph. The game which is out now on the iTunes app store here for the minimal price of $0.99, harkens back to the age of arcade gaming and provides players with both a shot of nostalgic fun and an addictive casual gaming experience.
You can check out the launch trailer for the game below this article which highlights the way that Ralph has to 'Wreck It' in order to save the gaming universe and what not.
Be sure to let us know what you think of the Wreck-It-Ralph video game in the comments section below.