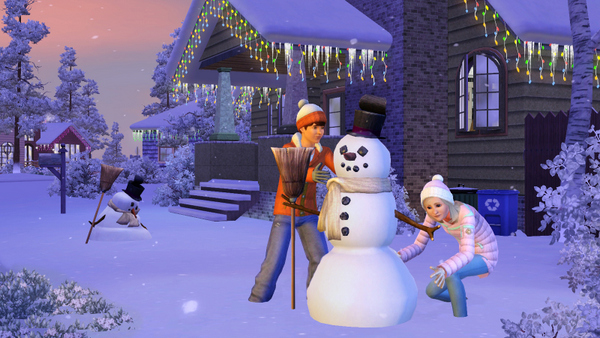 EA announced a new content pack for their hit game The Sims 3 and released a batch of screenshots of their upcoming The Sims 3 Seasons expansion.
The Sims 3 70s, 80s, & 90s Stuff Pack features new hairstyles, furniture, and clothes to let your Sim rock out old school.  Your Sim can rock the iconic white disco suit of Saturday Night Fever from the 70s, the colourful styles of the Glam Rock 80s, or maybe the parachute pants of the 90s.
The Sims 3 Seasons allows Sims to experience the seasonal activities that come along with spring, summer, fall, and winter. Dress your Sims up to prepare for the weather and engage in seasonal events like snowball fights and fall festivals.
The Sims 3 70s, 80s, & 90s Stuff Pack will hit stores on January 22, 2013. The Sims 3 Seasons will be released November 2012.