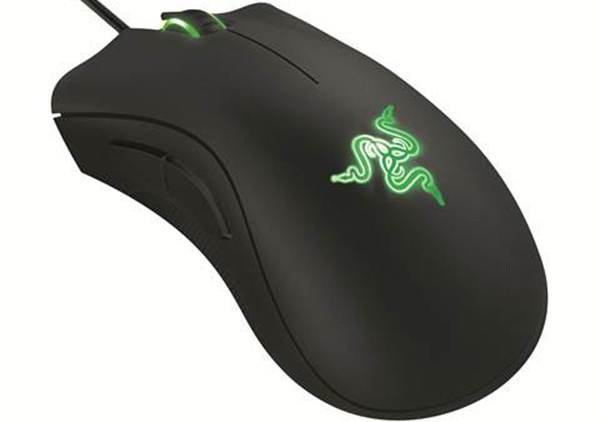 Released by Razer in 2006, the DeathAdder easily became a favorite among gamers for its feel and precision, so much that there wasn't really any need to improve upon its design much since.  Until now anyway.  More than 6 years after there is finally room for improvement with the available technology and improve it Razer has.
The newest version of the DeathAdder steps up the power and precision of the optical sensor, moving from a 3.5G  in the original to a 4G infrared now.  With this upgrade the mouse gets 6400 dpi resolution, without succumbing to the issues presented in like resolution mice, such as feeling robotic or less natural.
Additionally, while the shape and feel of the mouse has been maintained, rubber side grips have been added to aide in grip and control.  This new DeathAdder still retains its Synapse 2.0 support allowing for updates and drivers from the cloud, as well as saving game settings individually.  Other features include:
Five independently programmable Hyperesponse buttons
1000 Hz Ultrapolling/1 ms response
On-The-Fly Sensitivity adjustment
Always-On mode
200 in. per sec. and 50 G of acceleration
Zero-acoustic Ultraslick mouse feet
Gold-plated USB connector
Seven-foot, lightweight, braided fiber cable
Approximate size: 5.00 in./127 mm (Length) x 2.76 in. / 70 mm (Width) x 1.73 in. / 44 mm (Height)
Approximate weight : 0.23 lbs./105 g
Gamers wanting to purchase the new DeathAdder can find it for U.S. $69.99 (EU €69.99) HERE.