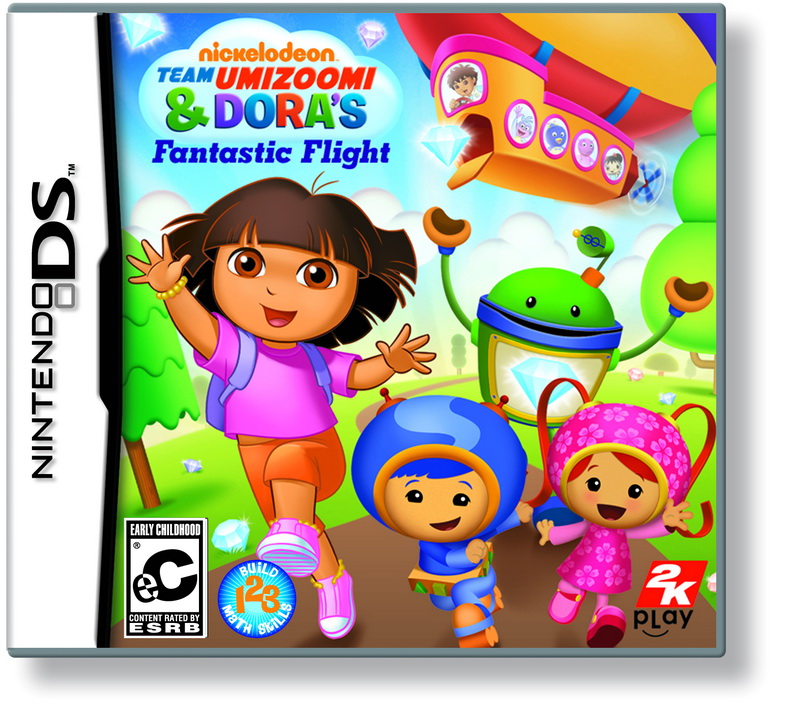 Some exciting Christmas announcements from 2K Play and Nickelodeon with the announcement of a Dora the Explorer extravaganza starting off with Team UmiZoomi and Doras Fantastic Flight and coming soon, Nickoledeon Dance 2. Join Dora exclusively on the Nintendo DS for an amazing adventure or bop to the beats as Nickelodeon Dance 2 delivers double the characters and beats then the original which we all know means double the fun. Featuring hits from Bubble Yuppies, Team UmiZoomi, Dora, The Fresh Beat Band and many more, Nickelodeon Dance 2 will be available across Australia and New Zealand come November 23rd.
We were gratified to discover that children, older siblings, parents, grandparents and school teachers all embraced the 'get-up-and-move' fun of Nickelodeon Dance. With Nickelodeon Dance 2, we expand that magic with new characters, songs and twists," said Steve Lux, Vice President of Business Development for 2K Play. "On the portable front, games based on preschoolers' favourite new Nickelodeon properties, such as Team Umizoomi, provide the perfect opportunity to play learning games on the go."
"Nickelodeon is so excited to release another round of award-winning, breakthrough preschool games with 2K Play," said Sherice Torres, Senior Vice President of Home Entertainment, DTO and Videogame Licensing, Nickelodeon Consumer Products. "There's no better way to celebrate the holidays than with Nickelodeon video games."
Doras Fantastic Flight sees the popular character team up with the maths gurus of the UmiZoomi as they practive their Maths and problem solving skills. Nickelodeon Dance 2will keep kids and adults of all ages on their toes especially with the introduction on the freeze mode, similar in nature to musical statues.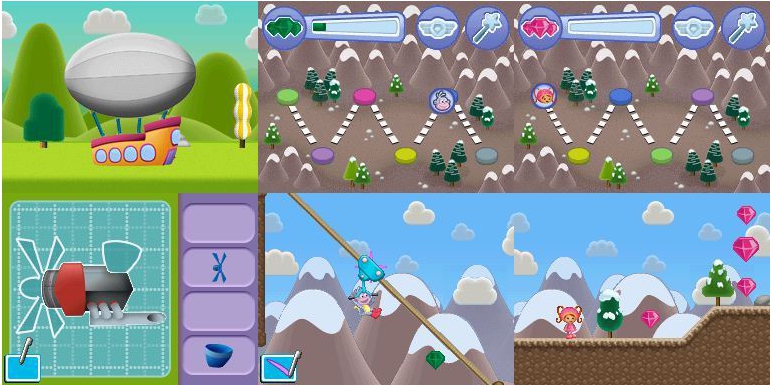 For more information please visit www.facebook.com/2KPlay