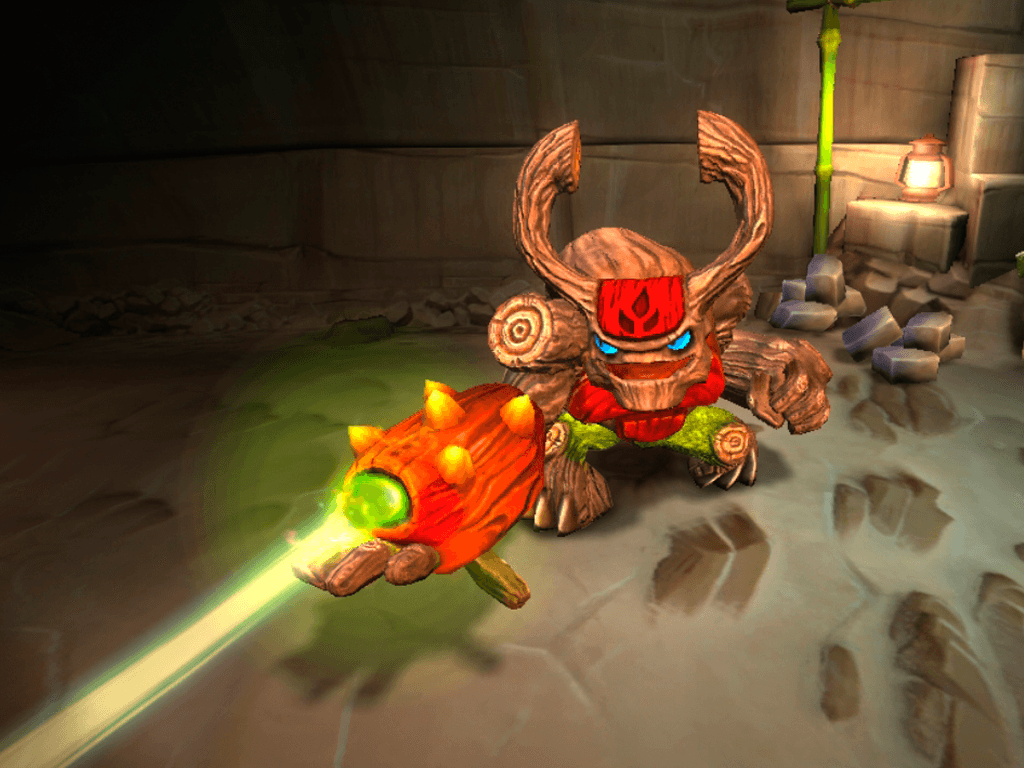 And so I decree this to be Skylanders day, where all shall bow down and honour the magical and in many cases elusive little (and now giant), characters as they again bestow their presence upon us. While being a slight exaggeration the popularity of this franchise is unprecedented with fans still scrambling for older characters and resorting to whatever means necessary to procure their new favourite and rarer characters. Much to the bane of Portal Masters everywhere, the malevolently evil Kaos returns to lend his particular brand of destruction to all major gaming platforms including XBox 360, PS3, Wii, PC and 3DS with the WiiU version on the way with the consoles launch. Finally released upon its fans, Skylanders Giants has had fans foaming a the mouth in anticipation of whats in store in the sequel to the most successful kids title of 2011 as well as being 2012's best selling title so far.
Skylanders Giants see the introduction of 16 new charcaters all with their own special skill sets, upgrades and abilities comprising of 8 standard characters led by 8 new giants who stand well above the lelves of their allies. In addition their are also a new range of Lightcore Skylanders that glow when placed near or on the mighty Portal. All the old favourites such as Wham Shell and Trigger happy will return complete with a new Wow Pow upgrade power as well as being able to follow more than one upgrade path.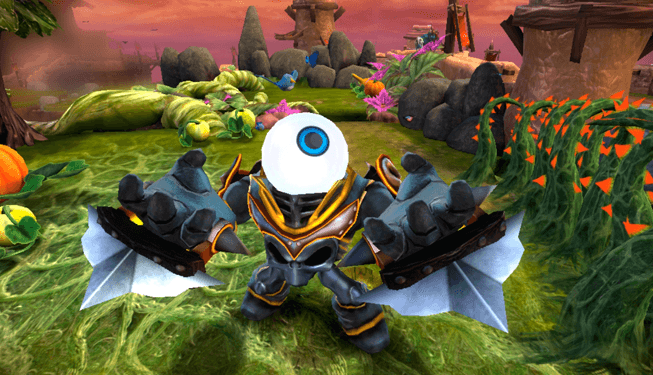 "It's really gratifying that in less than a year, we've seen Skylanders go from being an intriguing untested new IP to becoming one of the hottest kids franchises in the world.  And it has been universally acclaimed by parents, kids and critics alike," said Eric Hirshberg, CEO of Activision Publishing. "Skylanders is more than just a new piece of interactive entertainment, but a genuinely new kind of thinking in interactive entertainment. The response of the fans has been incredible, and the only way we can return the favor is with a sequel like Skylanders Giants. This game is all about big:  big creatures, big worlds, bigger ideas. We're very excited to see Skylanders Giants finally hit the shelves."
Nintendo users are also in for a surprise as the WiiU version will be specifically designed foe the new controller system, making good use of its motion and touchscreen abilities and features. Meanwhile 3Ds users will get a whole new adventure exclusive to the system and bringing bcak Flynn, Hugo and Cali as well as introducing Captain Frightbeard.
For more information please visit www.skylanders.com