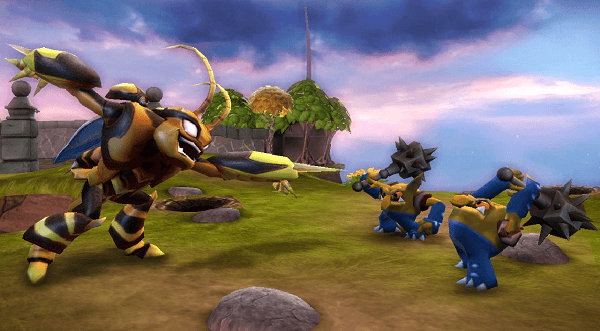 By now you have most likely heard of the latest gaming craze that has swept the globe, no not the new Call of Duty game, but another Activision game. That's right, Skylanders, a franchise born almost completely out of the company's experimentation with the Spyro the Dragon IP. Last year Activision released the first Skylanders game to a fair amount of critical acclaim and stacks of cash being thrown at them from parents buying the little figurines that are integral to the game.
Skylanders Giants doesn't do much to play with the formula and precedent set by the first Skylanders title, in fact it feels like very little was in fact done other than introducing new characters play as and worlds to explore. But you know, that ain't half bad. The game itself plays well enough and is sure to captivate children with ease.
Whether it is the figurine mechanics or the colourful and plucky gameplay, Skylanders Giants is definitely tailor made for children and that isn't a bad thing what so ever. It may not be too enticing for the hardcore gamers out there but it does a great job providing children with an enjoyable and addictive experience not unlike Pokemon was back in the day for past generations.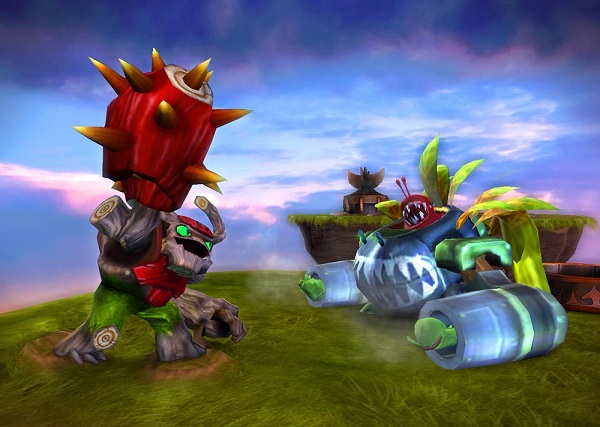 There is a craving to collect more Skylanders and try them out with all of their different abilities and powers. Unfortunately though abilities of Skylanders do not really matter too significantly to the gameplay itself as most abilities are simply used for combat purposes only and there isn't any characters with an advantage over another. So no, there isn't any rare Skylander that you just need to have in order to complete the game. But they sure are fun to play around with.
As you probably know by now if you have heard anything about Skylanders, the game utilises a platform peripheral in which you place a maximum of two Skylander figures on which then summons them into the game with control of the creatures at your fingertips.
The game itself is an action adventure type of game with puzzle elements that are not too complicated that children would have any major difficult solving. It is all in all a very fun mix of gameplay mechanics and with the addition of figure collecting, there is a surprising amount of things to do in relation to Skylanders Giants, the only question is whether you have the cash to shell out on figures. If the answer is no, then you may not have full enjoyment of this title. But that doesn't mean it won't still be fun.
Ultimately this is a kids game and as such, is far more appealing to children. If you aren't a child yourself or a parent of a child, this may be hard to recommend to you. However if you go in with an open mind you will find some enjoyment to be found in the world of the Skylanders.