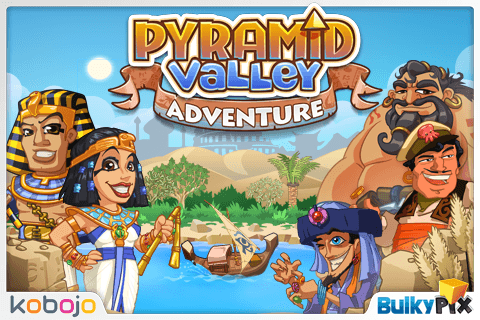 The game that has garnered over 6 million players online, and over 1 million on the iOS alone, gets a title change. PyramidVille Adventure will now be known as PyramidValley Adventure!
Developed by Kobojo and published by BulkyPix, PyramidValley Adventure lets you become the greatest Pharaoh in history! Available for free on the app store since January 26th of this year, the now renamed PyramidValley Adventure lets you play as Egyptian greats Cleopatra and Ramses as you unlock houses, buildings and decorations, trade with characters from around the world, build and upgrade your ships for travel to new destinations and engage in 3 mini-games on your sailor's boat.
In honour of the name change, PyramidValley Adventure is expanding! Now, those players who surpass level 18 will be afforded the opportunity to branch out past the Nile Valley and build a thriving city on the Mediterranean Coastline! You will find the latest screen-shots and trailer below!