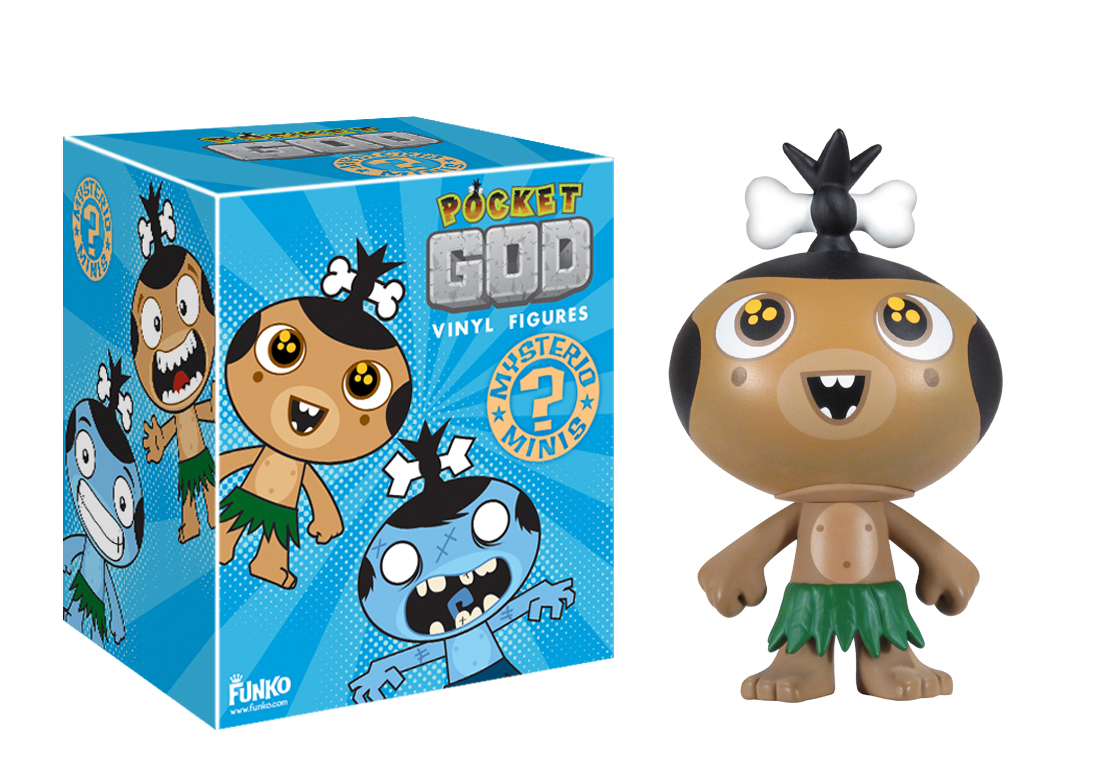 Bolt Creative, developers of the cute and wacky Pocket Gods characters are proud to announce their migration into Barnes and Noble retail and online stores. "Pocket God is here to stay, and partnering with Barnes & Noble is a great way for us to ensure that our beloved Pygmies cross over successfully into the real world the same way they have in the digital space," said Pocket God co-creator and Bolt Creative CEO Dave Castelnuovo.
The stores will carry 2 differing figurines, one being a 5" Collectors figure available in 4 different styles (Happy, Warrior, Zombie and Moon), as well as a range of 16 mystery 2.5" blind box figures where you wont know which Pocket God you have until you open it. Of course like any collectible series there will be rare characters that will more sought after by fans adding to the excitement and mystery. The ranges of figurines are all produced by the Seattle based company Funko and are made of durable vinyl.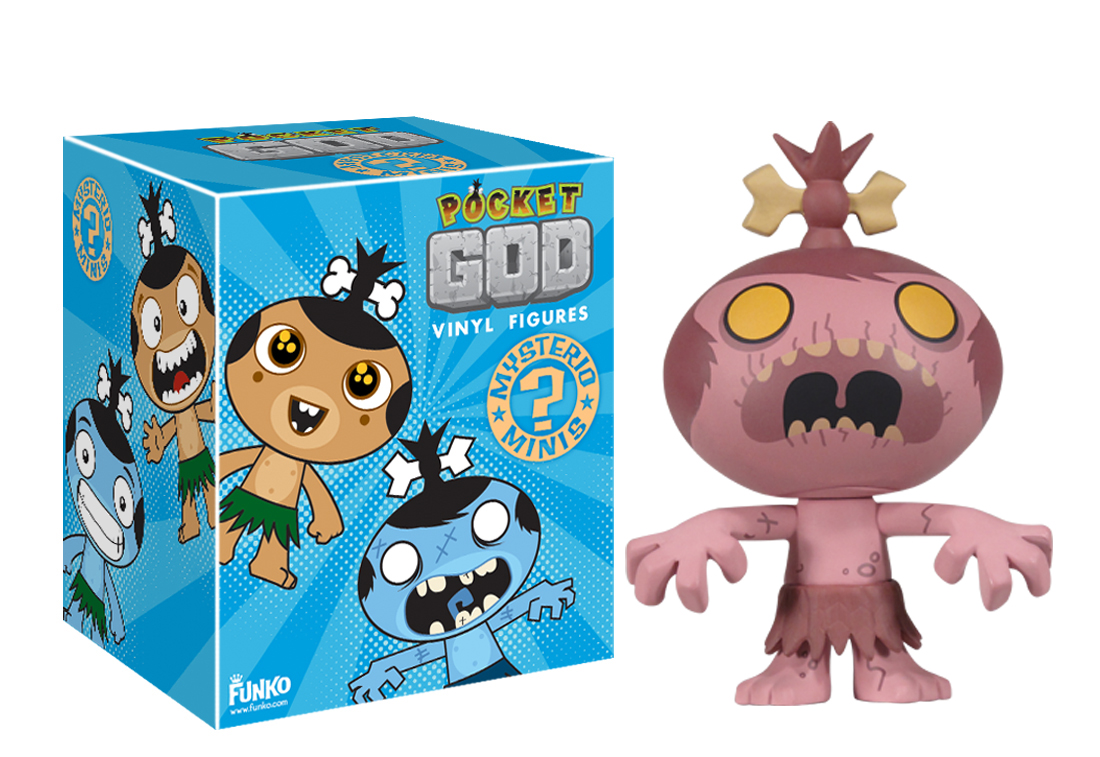 To celebrate the Pocket Gods making their home at Barnes and Noble, Bolt Creative have decided to hold a competition asking fans to send in pics of any prized mystery figurines they collect in either a cool pose or creative island environment. The best poses go in the running to win over $500 in Apple gift cards and Pocket God figurines. For more information please visit contest@boltcreative.com, or tweet your photo to @PocketGod. Good luck and hopefully you find a rare collectible figurine.
To find Pocket God figurines just visit your local Barnes and Noble (US) or visit www.bn.com
For more information on the immensely addictive and popular app. Pocket God please visit www.boltcreative.com