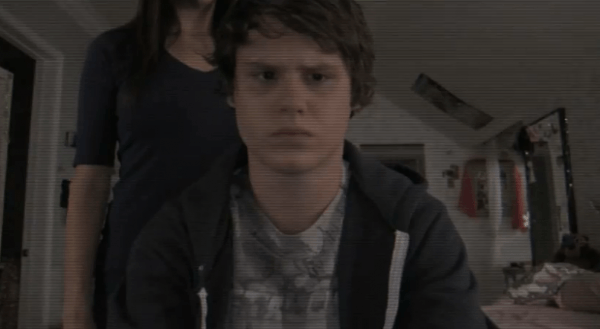 Paramount Pictures has released another clip for the suspenseful horror movie Paranormal Activity 4. This trailer involves a montage of the more shock moments of the film, including the lead up to Ben's unfortunate end. It kind of gives away part of the movie, but who really expected the main character's boyfriend to survive the film?
Paranormal Activity 4 debuted at number 1 in the US, earning $29 million. Overall, the movie earned a world total of $55 million. That's no chump change, but it didn't quite perform as well as its predecessors.
Capsule Computers wrote up a review on the film, read it HERE.
What do you guys think? Is this a movie you're looking forward to if you haven't seen it yet? Or, if you have, what did you think? Or do you just think this is one too many Paranormals for you and you'd like to get back to boring old Normal Activity.
Watch the latest clip release below entitled 'Behind You'.
Make sure the check out the rest of our movie news and reviews on Capsule Computers.