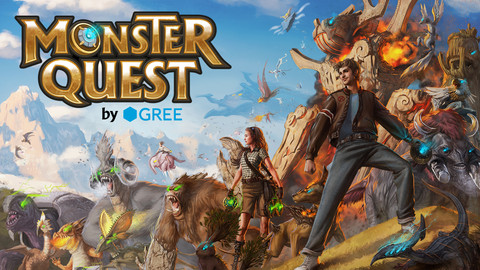 Welcome back for this week's iOS Game Suggestions. If you missed or are new to the suggestions, click on the link below and check what cool games you should be picking up for your iOS along with the introduction and disclaimer on how the suggestions work. (suggestions 1 has the disclaimer and how it all works)
MasterAbbott's iOS Game Suggestions
A great week on iTunes, as always it started slow and but ended with a bang! As always there certainly is a few must buy games this week in the FREE, and over 99c. This week i've suggested a total of 18 great quality titles. Make sure you check them all especially SYMPHONICA, Sonic Jump, Wonder Zoo – Animal Rescue, Monster Quest, Hidden Runaway  just to name a few.
Break down below :
7 – FREE Games
4 – $0.99c Games
7 – Over $0.99c Games
As always for this week's suggestions are all new titles that you should take a look at and consider spending your hard earned iTunes cash / time on.  Well the Free games just below certainly should all be given a shot as they won't cost you anything!
For The Cheapskates – FREE GAMES
 

MASTERABBOTT'S FREE GAME PICK OF THE WEEK!

Monster Quest – Price : FREE – Publisher –GREE (CAPTURE THE BADDEST TEAM OF MONSTERS AND TAKE THEM TO BATTLE! Grow your settlement, capture, train and create hundreds of monsters to assemble the strongest army in the land! The land needs a legendary Monster Trainer to battle evil! Explore different worlds to collect and create an empire of monsters. For the first time ever, go head to head and battle other players to see who reigns as the ultimate Monster Trainer!) runs on iPad & iPhone. GET IT NOW FOR FREE

Wonder Zoo – Animal Rescue ! – Price : FREE – Publisher – Gameloft (An infamous poacher is threatening the animals of the wilderness! Head out on safari to rescue them from danger and welcome them into your wonderful zoo.) on iPad & iPhone. GET IT NOW FOR FREE

 
PyramidValley Adventure – Price : FREE – Publisher –

BulkyPix

 (PyramidVille Adventure is now called PyramidValley Adventure, and a new version is currently available! The Valley of the Pharaohs is now open to you! Start your adventure and build the most pharaonic of Egyptian cities! With PyramidValley Adventure, you take on the role of the last Pharaoh of ancient Egypt!
Expand your ancient city and trade with other cities around the world.

) runs on iPad & iPhone.

GET IT NOW FOR FREE

 
Monster Burner – Price : FREE – Publisher –

UBISOFT

 (Test your skills and spells on new different challenges every 24 hours; compare your scores with your friends and the rest of the world! Try to master every level, to collect "Perfects" 3 Orbs rating every day. Can you keep up with the challenge and keep on the top every day?

) runs on iPad & iPhone.

GET IT NOW FOR FREE

 
Hotel Transylvania Dash – Price : FREE – Publisher –

Playfirst

 (PlayFirst and Sony Pictures Animation team up to bring you Hotel Transylvania Dash, a frightfully fun game based on the upcoming movie, Hotel Transylvania! Help Dracula run a lavish 5-stake resort for lovable, quirky monsters, including Murray the Mummy, Frankenstein and his wife, a family of werewolves, and more! As Dracula, you'll book rooms, deliver room service and luggage, and attend to your guests' needs. Use your hard-earned blood bills to buy new decorations and deck out your VIP suites with help from Dracula's daughter, Mavis. Mayhem ensues when human Jonathan stumbles into the hotel – the first human ever to discover the monsters-only retreat!

) runs on iPad & iPhone.

GET IT NOW FOR FREE

 

Monster Mansion – Price : FREE – Publisher – Meridian 4 (Even monsters need a place to call home! Build up your haunted mansion into a world-class monster hotel with special rooms which will unlock monsters inspired by classic books, movies and television. Your monsters will find a place to call home in your hotel while they scare the unsuspecting human visitors!) on iPad & iPhone. GET IT NOW FOR FREE

 
Square Planet – Price : FREE – Publisher –

Majaka

 (Roll & jump across the Square Planet to rescue your friends from the Evil Squares ! Play the fearless Round Ball on his action-packed journey in a Square World. Edge your way around challenging hazards to complete the colorful levels. Collect shiny Rings, use amazing power-ups and discover the marvelous hidden areas.

) runs on iPad & iPhone.

GET IT NOW FOR FREE
For The Bargain Hunters – 99c Games
Save Them All – Price : $0.99 – Publisher – Chillingo (Only 24 hours remain between now and the apocalypse! You have one mission: save as many innocents as possible before the clock ticks down to the zero hour. Battle missiles, mutants, aliens and a world that is literally falling apart around you. This, apocalyptic, endless runner takes that countdown beyond the in-game narrative and, every 24 hours, leaderboards reset in the real world!) runs on iPad & iPhone. BUY NOW

 

Twist Pilot – Price : $0.99 – Publisher – Zynga (Twist Pilot is a fiendishly addictive puzzle action game. You guide the constantly rotating Phil through 72 action-packed levels, making sure not to touch the sides while avoiding the mischievous Spiders and their troublesome tricks and traps. The control system is intuitive and precise. By dragging the screen and timing the rotation correctly, Phil can be squeezed through the narrowest of gaps.) runs on iPhone & iPad. BUY NOW

 

A Wonderland Story – Price : $0.99 – Publisher – Josh Presseisen (The white rabbit has come back to Wonderland! Now he needs to be on time for his date with the Queen! To make the matters worse, Alice is fond of the rabbit and she has jumped into the rabbit hole to chase him! Help him to escape from Alice's hugs to allow him to arrive on time to his date! Take control of Wonderland and make a way for the rabbit escape Alice. Help him to avoid various dangers that he will encounter on his trip. Use great power-ups to make your life easier in these hard times! Endless mode will be different on each play, so you may find difficult situations that will require all your skill to survive.) runs on iPhone & iPad. BUY NOW 

 
Zombie Rollers – Price : $0.99 – Publisher –

Chillingo

 (The world has been infested by Killer Zombies and you have to think fast and survive! One Zombie touch, and you are dead meat, but jump into a Zombieball and you can mow Zombies down and are invincible! But Zombieballs don't last forever so act fast and don't die young!) runs on iPhone & iPad.

BUY NOW
For The Millionaires – All games over $0.99
 

MasterAbbott's over 99c Pick Of The Week!

Sonic Jump – Price : $1.99  – Publisher – SEGA (Play as Sonic or his friends leaping through familiar and new Sonic worlds to battle Dr. Eggman, as you tilt and tap your way through fixed Story levels and Arcade infinite modes. Available for iPhone®, iPod® touch and iPad® – take to the sky!) runs on iPhone & iPad. BUY NOW

SYMPHONICA – Price : $3.99  – Publisher – Square Enix (Einsatz, the city of music, founded by the legendary conductor Carlos and his companions and brought to where it is today by its citizens, the Audience. Talented musicians from around the world flock here with dreams of performing in King Hall at the top of Concerto Tower, which stands tall over the city.) runs on iPhone & iPad. BUY NOW

 
True Skate – Price : $1.99 – Publisher –

TrueAxis

 (50 50 grind, 5 0 grind, boardslide, rail slide, tail slide, nose slide, darkslide, dark 50 50, suski grind, smith grind, feeble grind, salad grind, nose grind, crooked grind, lazy grind, overcrook, losi grind, bluntslide, noseblunt, kickflip, heelflip, pop shove-it, 360 pop shove-it, backside 180, frontside 180, ollie, nollie, impossible, hard flip, 360 hard flip, inward heelflip,360 inward heelflip, varial kickflip, nightmare flip, 360 flip, varial heelflip, laser flip, late tricks and more, or what ever else you can make the board do.

) runs on iPad.

BUY NOW

 
Reiner Knizia's Qin – Price : $5.49 – Publisher –

Elately

 (Conquer territories and villages by laying colored tiles on the board. Place your pagodas on top of the layered tiles. The player who builds his last pagoda first wins. Play against your Game Center friends on the Internet,
face-to-face with a friend, gathered around an iPad, or
solo with the game's built-in AI.) runs iPad & iPhone. BUY NOW
 

Hidden Runaway – Price : $2.99  – Publisher – BulkyPix (Our two heroes no longer live together — in fact, they hate each other… but they have to tell the story of their first adventure, from the very first time they met, to a producer who wants to make a Hollywood blockbuster out of it. Will Gina and Brian realize they still have feelings for each other while reliving their first encounter? Find out in this original hidden object game that mixes hidden object searches, casual puzzles adapted and simplified from their point n' click predecessor with special mini-games and narrative cut-scenes! Fans of the PC series and newcomers alike will love discovering this adventure, full of endearing characters, funny movie references and delectable dialogue.) runs on iPhone & iPad. BUY NOW

 

Blueprint 3D – Price : $2.99  – Publisher – FDG Entertainment. (Each level begins with a mysterious clutter of seemingly chaotic dots and lines. Underneath all the chaos, however, lies a beautiful blueprint image waiting to be uncovered. It's right there in front of you: Just drag your finger across the screen to rotate the figure, and all of a sudden you'll notice that the lines start to make sense! Solve the puzzle by rotating the figure in all directions and on all planes until you hit the sweet spot. Once you're there, the secret picture will reveal itself. Wait till you see this in action!) runs on iPhone & iPad. BUY NOW

 

Take It Easy – Price : $1.99  – Publisher – RavensBurger Digital. (It's a puzzle, it's a brain teaser and it's a game! It's all three and much more! It is bingo with strategy! Place your pieces one at a time on the board. To score points, try to form continuous rows of the same color from edge to edge. But one wrong tile and the whole row is worthless. It gets harder as the number of empty spaces on your board, and your possible choices, diminish. Because once a tile is placed, it can't be moved!) runs on iPhone & iPad. BUY NOW
There you have it folks, these games should keep you busy for quite some time, well till next week at least. I'll be back next week for another dose of iOS goodness, in the meantime if anyone would also like to suggest their own suggestions, please feel free to share them in the comments section below or in the iOS forum section on the site here.
Remember kids, Play Hard Or Don't Play At All!