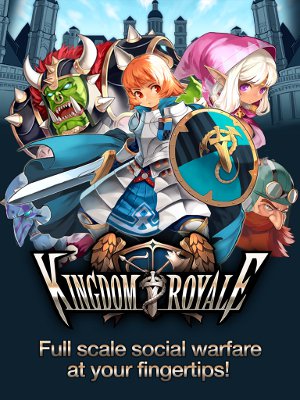 GAMEVIL is getting ready to release their newest game on October 4th with Kingdom Royale.  The turn based RPG allows players to build up a kingdom through resource and troop management.  Once players have a solid grip of their own lands they can send out troops and try to drive out the opposing forces and defend their own territories.
Total domination of the lands will obviously require a variety of units to ensure the greatest tactical advantage.  With human, orc, and elven units players will be sure to find the ideal combinations to lead themselves to victory in the turn based battles.  But, if that even proves to be difficult players can always enlist the aid of their friends to team up and defend each others lands.
If you're a fan of turn based RPGS be sure to check out Kingdom Royale when it releases October 4th for the amazingly reasonable price of FREE.