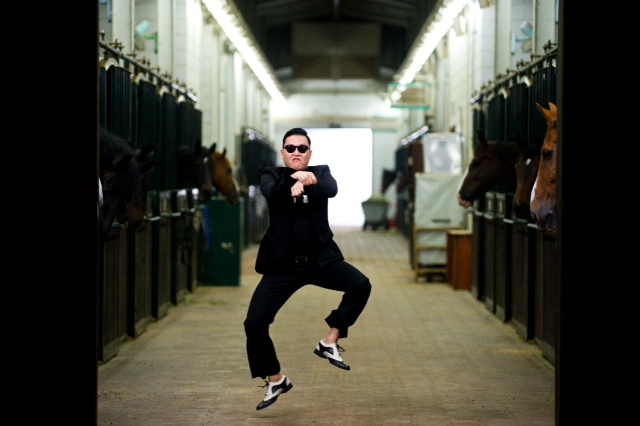 What does Ubisoft do when a huge dance and music craze like Gangnam Style completely stampedes everything to reach huge popularity?  Put it in a game, obviously.  And since Ubisoft does happen to have released Just Dance 4 not that long ago, there's no easier way to add it to the compliment of other music than through DLC.
Now, if you've happen to live under a sound proof rock and don't know what Gangnam Style is, be sure to educate yourself on South Korean music artist PSY and his hit Gangnam Style HERE (which at the time of this posting exceeds 525 million views).  Now wasn't that dance just awe-inspiring and makes you want to jump up and join in?
If you said yes, then get ready for when the DLC comes out for Just Dance 4 sometime in November 2012.  As for price, it has been announced to be similar to the previous Just Dance DLC, but what does that matter when you have the chance to pretend to ride a horse in front of the TV?