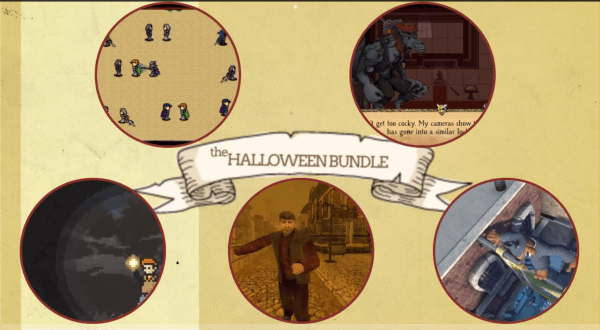 Indie Royale has released a blockbuster bundle to celebrate Halloween this year in a frightening horror themed manner. As usual, the bundle is pay what you want with a moving minimum price. As more people pay the minimum, the the minimum price rises, those who pay more drive the price down for other buyers.
The bundle is headlined with Telltale Games third season of hit adventure game Sam & Max, Sam & Max: The Devil's Playhouse for Steam.  Next up is 2d horror game by Benjamin Rivers called Home for Steam and Desura, Ice-Pick Lodge's first person adventure game Pathalogic, Brawesome's comedy adventure game MacGuffin's Curse for Steam and Desura, and finally Chaosoft Games' retro action RPG  EvilQuest. Those who pay more than $8.00 USD will receive the customary chiptune album. This bundle's album is by C-jeff, Preschtale.
As a bonus, the highest contributor will receive the sold out HOME: Old SChool Collect'rs edition. The physical bundle contains a printed town map, mapping tools, a classic game manual, exclusive game artifacts, and a digital download code. Check out the Halloween Bundle here.