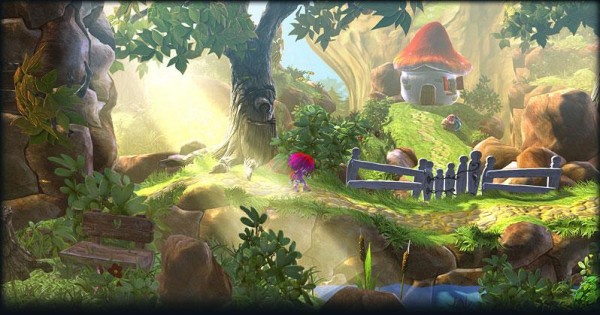 Giana Sisters is a franchise a few of you may be familiar with, as the original title attracted both praise and controversy for being a lot like a certain mustached plumber. Well, after a successful Kickstarter, Giana Sisters: Twisted Dreams is now a reality and ready to land on the PC October 23rd, with a later release planned for the XBLA and PSN come early 2013.
Here is a brief description of what we can expect to see in this lovely little platformer:
Fluffy clouds and rainbows – what a nightmare! Being trapped in a lollipop world infuriates Giana, driving her to smash everything in her path… but the walls between dreams are thin. A tenebrous boneyard lurks just beyond the veil, soothing Giana's temper and lightening her step. Giana Sisters: Twisted Dreams is a phantasmagorical platformer with contrasting themes. Twist one dream into another at will to transform the world and Giana, putting an array of world-warping tricks at your fingertips.
Underscored with music jointly created by Chris Hülsbeck and Machinae Supremacy, the game features classic Giana and chiptune metal fluidly intermingling as you twist the dream world to your whim.
As you can tell by the screenshots below, this game is looking stunning thus far, and quite refreshing compared to the more recent indie platformers as of late. Check out the official trailer down south for yourselves and take notes, as this is how you rebirth a franchise.