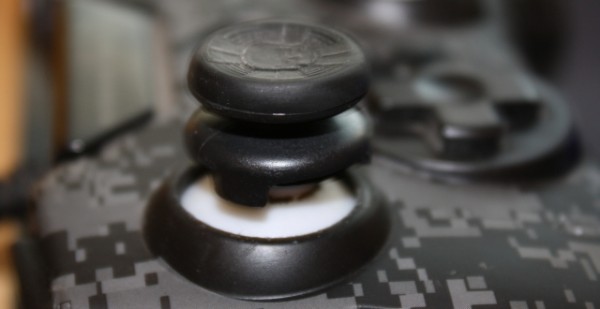 Earlier today, the folks over at KontrolFreek revealed a brand new addition to their FPS Freek line-up! Centered around the release of the upcoming game Call of Duty: Black Ops II, the FPS Freek Havoc features a matte black thumb surface made from a specially-formulated rubber and also the concave thumb rest sports an original laser-etched design depicting a skull and biohazard symbol.
The FPS  Havoc is designed to give gamers complete command of the battlefield, making aiming and pop-shotting much easier during intense multiplayer battles. Havoc is perfect for your right or left thumbstick and is optimized for medium to long-range armaments using weapons like the MSMC and SVU-AS
Asish Mistry, the President and CEO of KontrolFreek had the following to say on the FPS Havoc:
"As a company that's focused on elevating the personal gaming experience, we are energized by the upcoming release of Black Ops II. It's undoubtedly one of the biggest and most-anticipated game titles of 2012," said Ashish Mistry, President and CEO of KontrolFreek. We set out to create a KontrolFreek product that's true to the spirit of CoD while delivering the game-changing performance and competitive advantage associated with KontrolFreek products."
You can purchase the FPS Havoc right now over at KontrolFreek's official website.