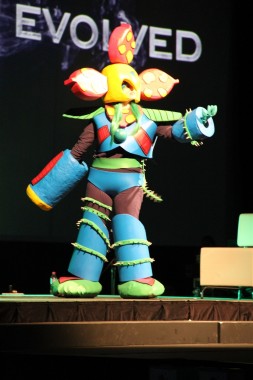 If you've been paying attention then you'll already know who walked away with the top prize at the EB Games Expo Cosplay Evolved contest last weekend. If not, then it was this lady/plant man here…
The competition was a fairly small affair in comparison to say, SMASH, given that the focus of the event was primarily gaming. Nonetheless seven competitors took to the stage in the final round of the competition, which formed part of the closing ceremony on the final day of the Expo.
You can check out  CC's coverage of the more casual, yet much larger Just Cos competition, or take a gander at the photos of all the contestants from the big stage below.
If you prefer your photos drip fed via Facebook and all those nifty social buttons, then check out the gallery of all the photos from the EB Expo 2012 on the Capsule Computers Facebook page
[nggallery id=504]