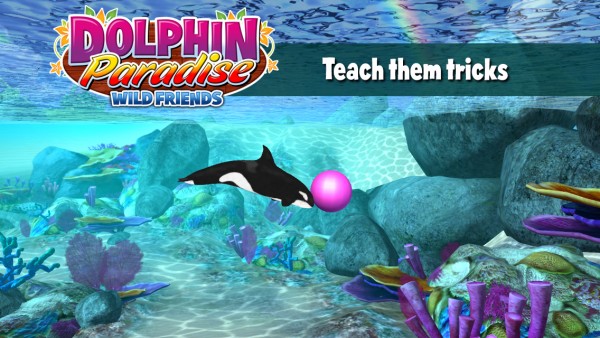 HappyGiant is a developer and publisher composed of former LucasArts and Pileated Pictures employees. Their latest game brings the magical world of dolphin training to the small screen.
Inspired by the wild dolphins of Kaikoura New Zealand, Dolphin Paradise: Wild Friends gives players a chance to raise dolphins and teach them impressive tricks with some of the most realistic graphics available. Players will also be able to choose from a variety of dolphins and orcas to train and customize their repertoire of tricks, props, and decorations.
Dolphin Paradise: Wild Friends is available for iPad, iPhone, and iPod Touch here for free.