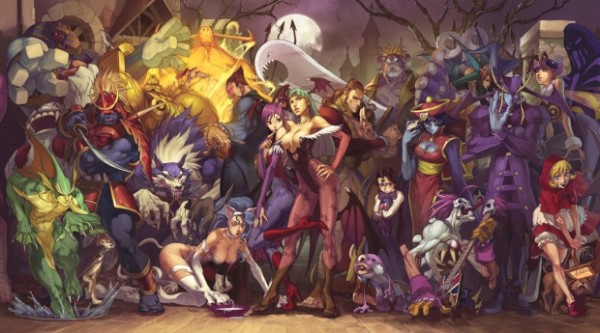 There is some good news for fans of the Darkstalkers series who have been dying to hear about any news concerning their beloved franchise. Capcom has revealed at their New York Comic Con 2012 panel that they will be releasing a two game Darkstalkers collection onto the PlayStation 3 and Xbox 360 digitally early in 2013.
They are calling this collection Darkstalkers Resurrection and it will include Night Warriors: Darkstalkers' Revenge and Darkstalkers 3. Both games will feature online multiplayer, replay sharing and the ability to upload replays to YouTube, a gallery of unlockable artwork and of course an HD filter. Currently Capcom's press release is showing that the game will cost $14.99/1200 MSP on the PlayStation 3 and Xbox 360.
Update: The first gameplay video for the game has been added below.