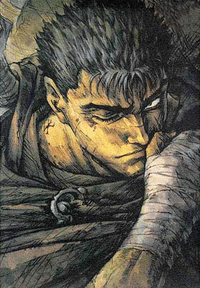 Berserk fans have reason to rejoice with the news breaking that the Berserk manga has returned after a long and tedious 8 month hiatus. The dark and brutal fantasy manga returned last friday in Young Animal magazine with a 24 page chapter that returned to the main story of the enduring manga series.
The Berserk manga began over 20 years ago in 1990 and has seen enduring popularity despite it's irregular release schedule and common hiatuses. The 37th volume of the manga is slated for release in Japan on the 29th of March, 2013.
What do you think of Berserk returning from hiatus? Will you continue reading or was this last hiatus the final straw? Let us know in the comments section below.