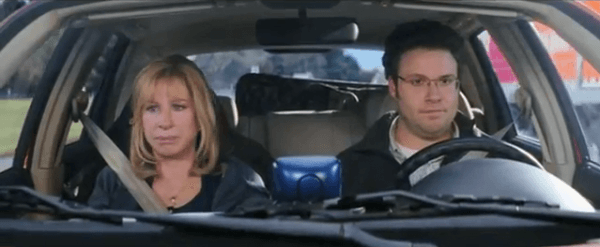 Barbra Streisand is back on the silver screen for a roadtrip comedy unlike other roadtrip comedies! Guilt Trip is about a Jewish son who has decided to take pity on his lonely mother and bring her along on a cross-country trip with him. It's sure to be rife with Jewish jokes, and given how overbearing Jewish mothers are known to be, I'm sure Barbra's character will be perfectly obsessive about inane things.
Check out the trailer for Guilt Trip below, showing that this road-trip movie will be just as full of shenanigans and hijinks as other road trip movies, but with a Barbra twist. While this movie will probably follow the usual road trip formula, it'd probably be worth watching just to see Barbra back as a main character in a movie.
Guilt Trip will be released to cinemas on the 24th of January 2013. For more information on the film as it comes out keep tuned to Capsule Computers!