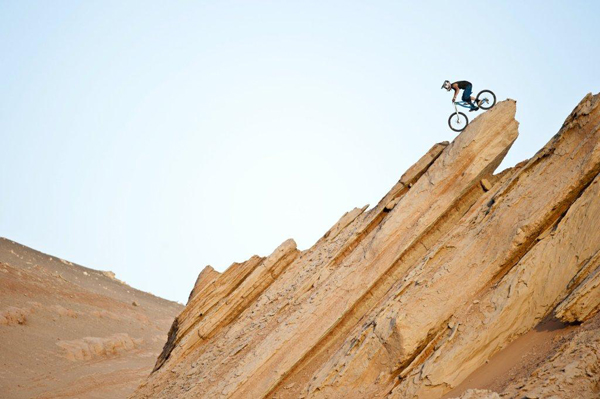 Where the Trail Ends is a mountain bike movie. But don't let that put you off! The film follows some of the top freeride mountain bike riders in the world, and features footage shot over three years in some incredible locations including Nepal and the Gobi Desert.
The world premiere for the film is only a day away, with Red Bull Media streaming the party live at www.redbull.com/bike from 1.30pm in Thursday September 20 (AEST). Now this streaming isn't just a bit of media coverage for the celebs who turn up on the red carpet, but actually includes the full film as well. As an added bonus, if 1.30pm is a bit of a busy time in your schedule, the whole thing will be repeated for a full 24 hours.
If your fancy has been thoroughly tickled then make sure and check out the full trailer for the film below – it features some jaw dropping insanity within the first minute or so. If you enjoy watching humans do amazing/crazy things and want to see some more of those great shots, then make sure and catch the premiere on Thursday.