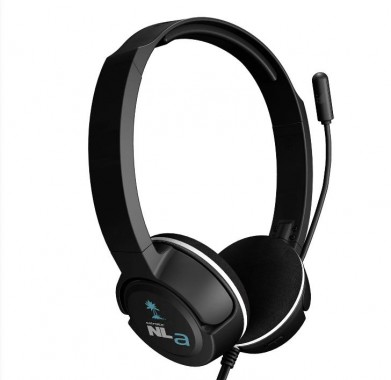 We all know who the leader of the pack is when it comes to top shelf, quality headsets, and now Turtle Beach has came forward to announce they will be supporting with the Wii U with some premium headgear at very affordable prices. The Ear Force NLa and Ear Force N11 will be headed out later this year for the new platform, offering up the quality that fans of the brand expect to go along with the Wii U's new online experience.
Here are some more details: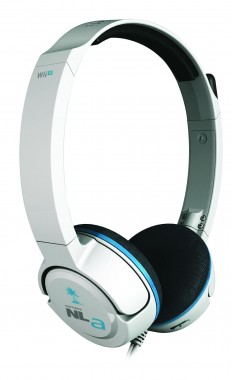 Available in both black and white, the Ear Force NLa is the perfect headset for Nintendo gamers seeking high-fidelity audio and superior comfort at an affordable price. The NLa combines high-fidelity stereo game audio and crystal-clear communication in a sleek, lightweight and durable design. Created explicitly for use with the Wii U™ GamePad controller, the NLa features in-line volume control and noise-isolating ear cushions allowing for personalized audio while blocking out distractions. For gamers on the go, the NLa's 4-pole connector can easily disconnect from the Wii U GamePad and connect to portable devices such as the Nintendo 3DS and Nintendo DS hand-held systems. Arriving in Q4 2012, the NLa MSRP is $34.95.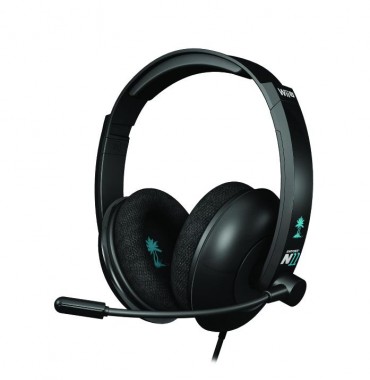 Available in black, the Ear Force N11 headset is the ideal headset for Nintendo gamers seeking a more audio immersive experience. Its acoustically angled 50mm speakers deliver extended bass with extraordinary dynamic range for optimum audio performance. With a fully adjustable, lightweight headband and breathable mesh ear cushions, the N11 is designed for extreme comfort during long sessions with Wii U. It also has a 4-pole connector that easily plugs-in to portable devices such as the Nintendo 3DS and Nintendo DS. Arriving in Q4, the N11 MSRP is $49.95.
Not too shabby at all. For the price, these headsets are looking nice for the system, and it's pretty awesome to know that Turtle Beach are already on board for the Wii U's launch.