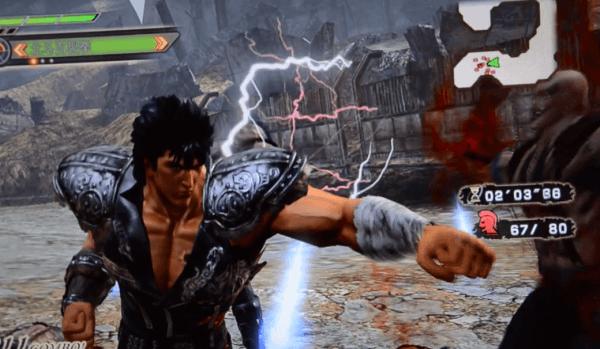 We at Capsule Computers got a chance to preview Tecmo Koei's game Fist of the North Star: Ken's Rage 2. It is similar to a lot of other games you see from Tecmo, in that it involves a lot of punching, kicking, and general awesome combos. It looks very impressive, Ken slams around a lot of his martial arts moves and takes down hordes of his enemies in fell swoops.
It's great for letting off some steam, and if you're a fan of other Tecmo games, you'll definitely enjoy this one. There's just something so satisfying about killing a hundred men, with its Chuck Norris-esque proportions. As to be expected, there are supers, and quite a few combos you can use, giving you the perfect tools to cut through the army of men you find yourself coming up against.
Check out the video below of the gameplay of Fist of the North Star: Ken's Rage 2. Ken's Rage 2 is set for release on Playstation 3, Xbox 360 and Wii U in December 2012 for Japan, and February 2013 for the US. For more information on Fist of the North Star: Ken's Rage 2 keep tuned to Capsule Computers.
Make sure to check out the rest of our TGS 2012 coverage HERE!