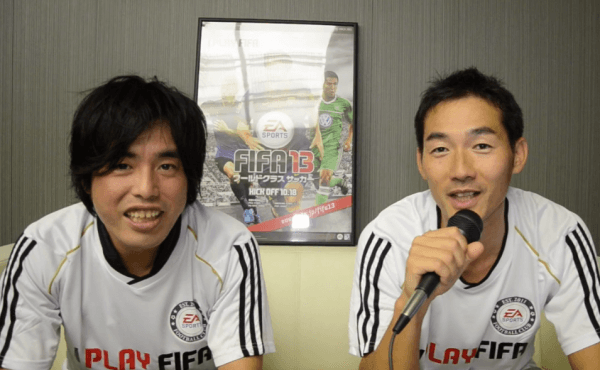 Are you a football fan? Well so are the Fifa 13 developers and they are committed to making Fifa 13 truer to the spirit of football than ever before. The main thing that Fifa is bringing to the table for the 2013 version? Unpredictability. EA has really focused on trying to improve Fifa and push it further into the realistic feel and get the players and how you can control them to feel more genuine than ever before.
Check out the interview below with EA Sports' Vice President and Executive Producer Kaz Makita and Takahiko Yamashita that goes into the way that Fifa 13 is planning to be even more genuine than ever. We also talk to them about where Fifa 13 is going in the future, along with even more features that might be brought on later on, and just what they think Fifa 13 has over its competitors.
Fifa 13 is coming out September 27, 2012 on Xbox 360, Playstation 3, Wii U, PC, Wii, Playstation 2, Playstation Vita, Nintendo 3DS, PSP and iOS. For more info on Fifa 13 when it comes out make sure to keep tuned to Capsule Computers.
Make sure to check out the rest of our TGS 2012 coverage HERE!