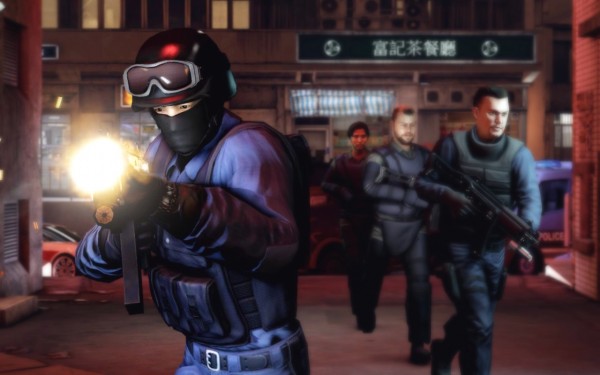 Square Enix's plans to support Sleeping Dogs with six months of DLC continues into the month of October and today the company revealed what sort of content gamers will be able to purchase in the month of October. There will be a Street Racer pack that adds in three new races, one in a car, one in a boat and one on a motorcycle. This package will also include a Sting motorcycle, a special helmet and even a leather jacket that protects against gunfire.
Also released during the month of October is a SWAT pack that gives you a chance to use an armored van to respond to emergencies in a new SWAT outfit that provides twice as much defense as normal. There will also be a Tactical Soldier pack that unlocks special assault rifles with grenade launchers and a special outfit. No price has been announced for these packs, but there will be a free gift pack sometime in October.
Those who are curious about actual story DLC will have to wait until October 14th when Square Enix announces it at New York Comic Con. Until then, check out these various packs shown off in the trailer below.